The future is remote – Join our homeworking webinar with our Business Partner Actis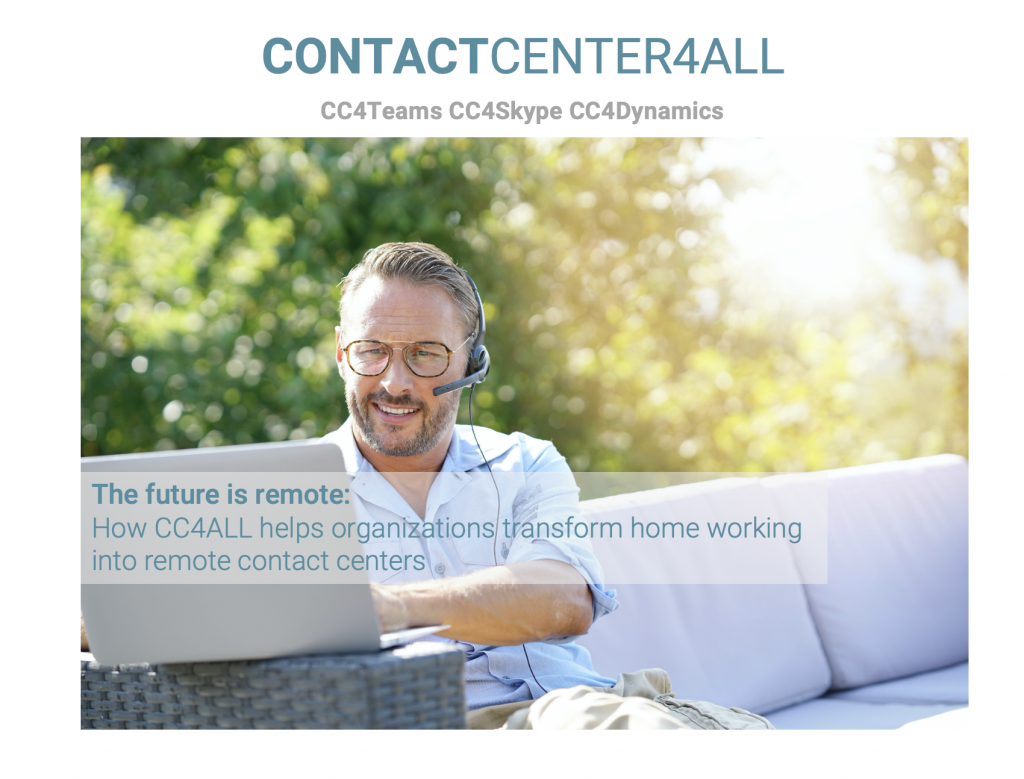 These are turbulent times; as the world is facing an unprecedented outbreak of the coronavirus, we realize more than ever how important it is to be and remain reachable.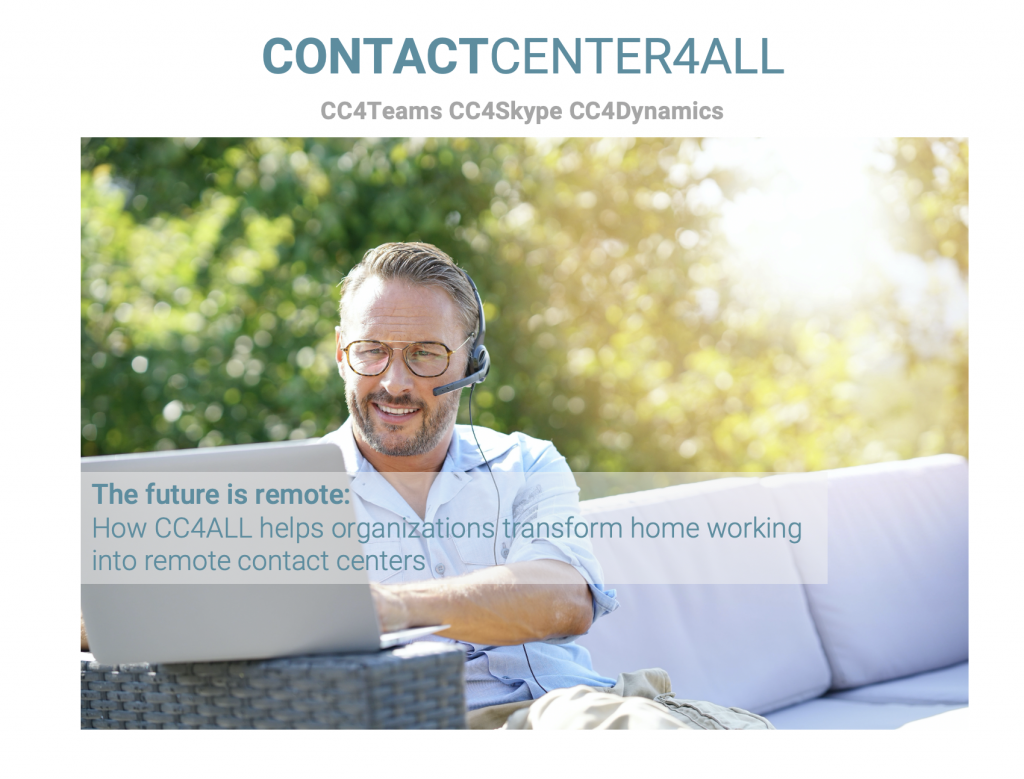 Homeworking has gone from a short-term solution to a long-term prospect in a matter of months. Employers and employees alike are starting to see the benefits of this new working environment. Many businesses are seriously considering shifting suitable operations to 24×7 remote working – out with the 'traditional' office-based work and in with the new long-term remote working environment.
When we previously talked about remote working, it was simply employees using standard office applications at home – often on personal devices and leaving employees lacking dedicated remote working solutions that ensure staff and customer communication and collaboration remain unaffected. But with remote working here to stay, organizations need to invest in software that can facilitate the successful future of remote working without sacrificing customer experience.
Read our 1st article
How Contact Centers can work remote successful.
Read our blog
The future is remote: How CC4ALL helps organizations transform home working into remote contact centers
Read our Article
The Building the remote contact center of the future.