CONTACTCENTER4ALL celebrates excellency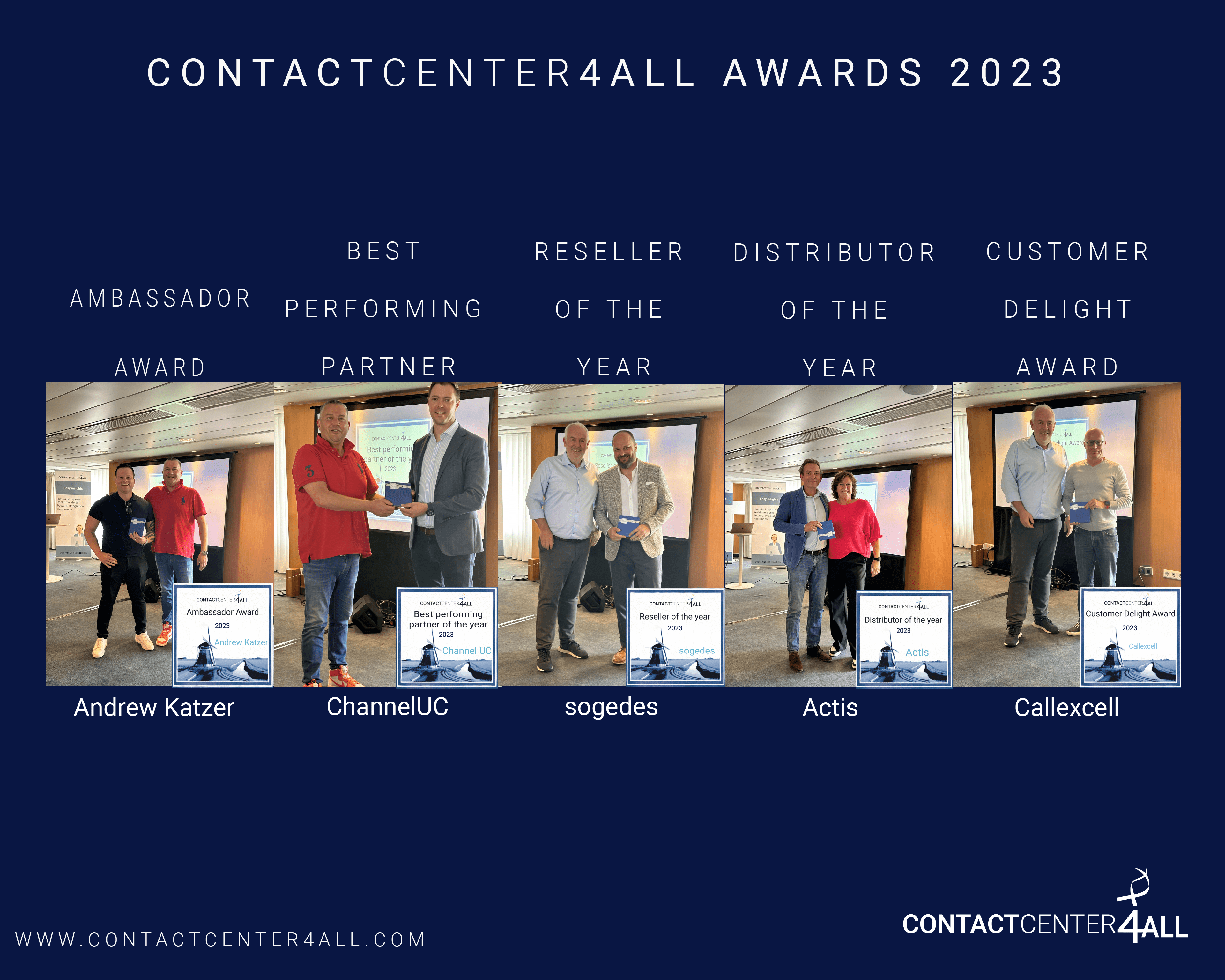 A celebration of excellence! Join us as we shine a spotlight on the remarkable achievements of our outstanding partners. Below is just a glimpse into the dedication and innovation that have set them apart.
Best performing Partner of the year – ChannelUC
ChannelUC is named Best Performing Partner of the Year!
Big cheers to ChannelUC for their unwavering commitment.
Their exceptional contributions to CC4Teams' success have earned them the Best Performing Partner of the Year award. 
This award recognizes ChannelUC's outstanding achievements and celebrates our remarkable collaboration. Together, we've redefined Customer Contact industry standards and set the bar higher than ever!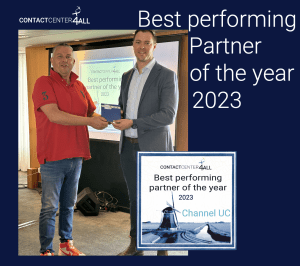 Reseller of the year – sogedes
Celebrating excellence: sogedes named Reseller of the Year
sogedes is the embodiment of excellence in action! 
With a seamless blend of industry experience and unmatched efficiency, sogedes has conquered the intricacies of the contact center industry.
Their knack for inspiring and empowering customers is exceptional, making them stand out as true industry leaders.
sogedes has consistently been at the forefront of industry trends, especially intelligent process automation.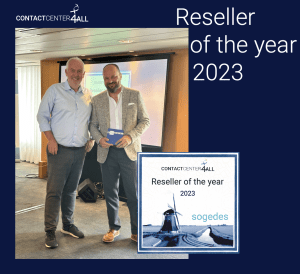 Ambassador of the Year – Andrew Katzer
Contactcenters4AL Ambassador of the Year is Andrew Katzer
With his wealth of experience and fresh perspective, Andrew is the driving force behind our CC4 Team's success in Australia. 
His unparalleled knowledge of CC4Teams is the secret sauce that sets us apart. Andrew doesn't just stop at demos; he crafts experiences, making it effortless for our customers to see how CC4Teams can revolutionize their operations. 
Join us in celebrating Andrew, the game-changer in showcasing what's possible with CC4Teams!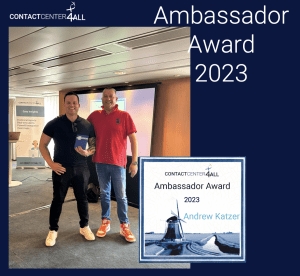 Customer Delight Award – Callexcell
Callexcell is in the spotlight as a proud recipient of the Customer Delight Award 2023! 
Their unwavering commitment to customer satisfaction by taking the customer by the hand, knowledge of business processes, and optimizing business processes using CC4Teams has earned them this well-deserved recognition. 
Callexcell inspires its customers through dedication, innovation, and knowledge of the customer contact market.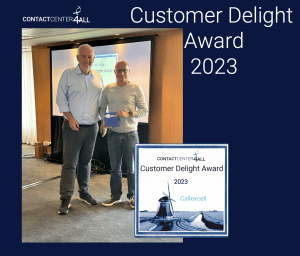 Distributor of the year – Actis
Actis Receives Distributor of the Year Award 
Actis's unwavering dedication has fueled remarkable growth in the Netherlands, Belgium, and France. Their strategic brilliance and tireless efforts have delighted customers across these regions.
Join us in celebrating Actis for this well-deserved recognition!