Exclusive Roundtable Event – Contact Center Special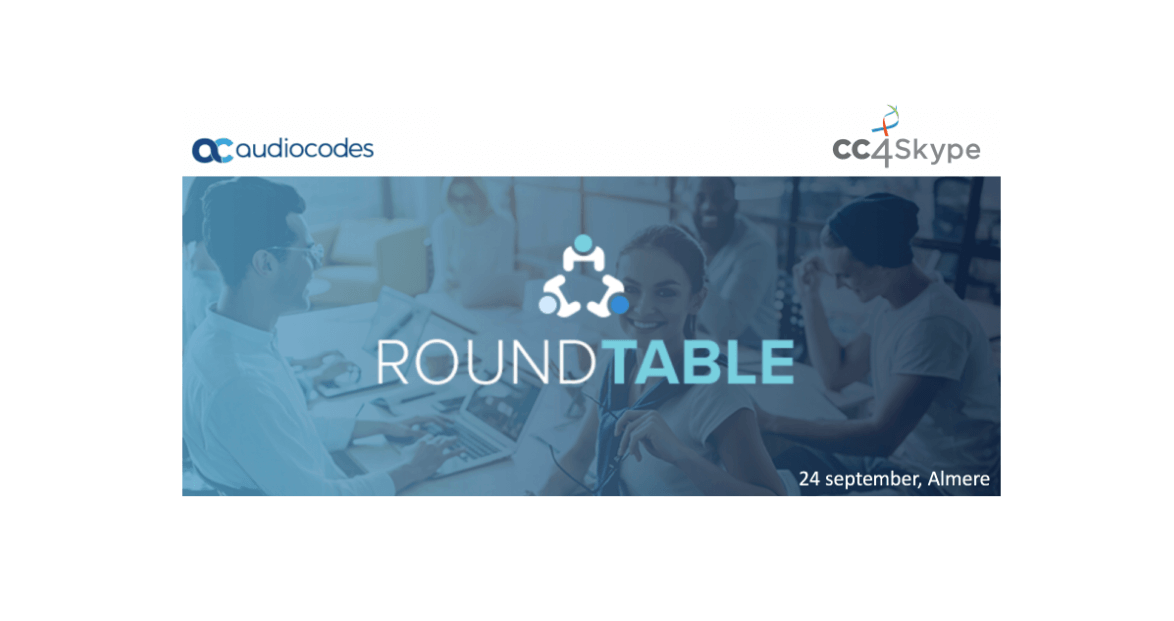 We are delighted to invite you to the upcoming AudioCodes roundtable event in Almere on September 24th, this time focussed on the Contact Center market.
During this roundtable, CC4Skype and AudioCodes will discuss the latest Contact Center news and updates. Anne-Meine Gramsma, CCO, CC4Skype, will give you a sneak preview into the Contact Center of the future and will address why you should consider switching from Skype for Business to Microsoft Teams. GertJan Coolen, CTO, CC4Skype, will give a live and interactive demonstration of the CC4Skype solution.
From AudioCodes you can expect the latest updates from Peter Broeckx, Regional Sales Director Contact Center, including the opportunity of Artificial Intelligence for Voice. Jasper Filon will explain how WebRTC can help you increase customer engagement while lowering costs. And finally, Gerald Groh will update you on the SmartTap recording solution that captures and indexes any customer or organizational interaction.
We will end this event with a networking lunch.
These intimate, interactive events are in high demand and therefore quickly overbooked, so register now to reserve your seat.