Watch the CC4Skype integration with PowerBI webinar on-demand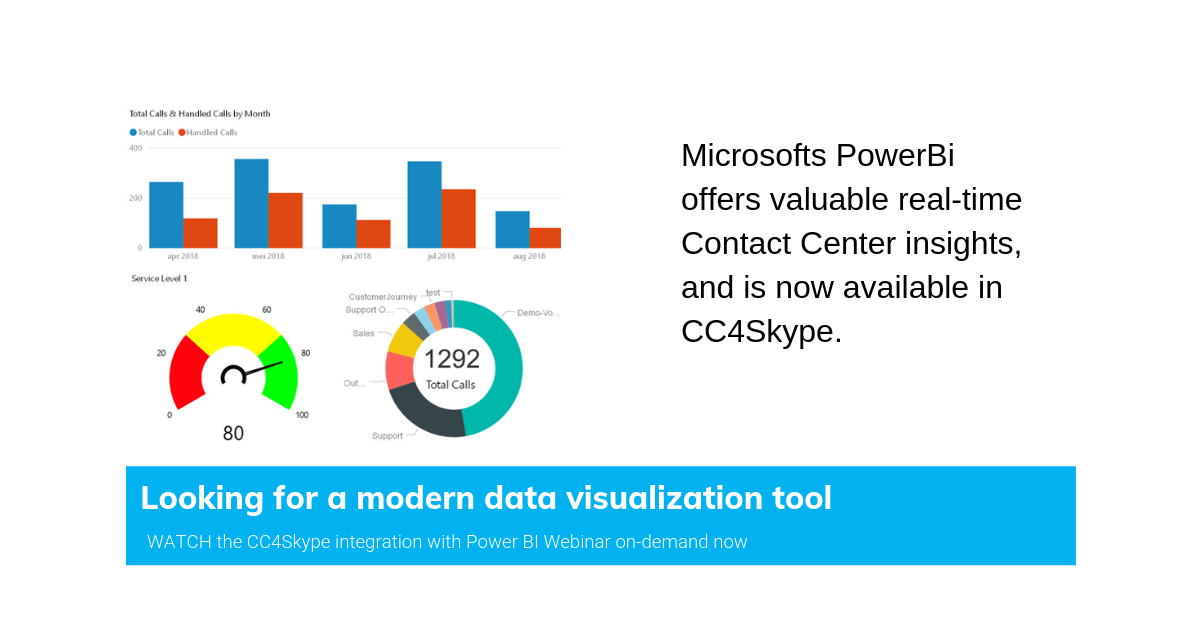 Watch the Power Bi webinar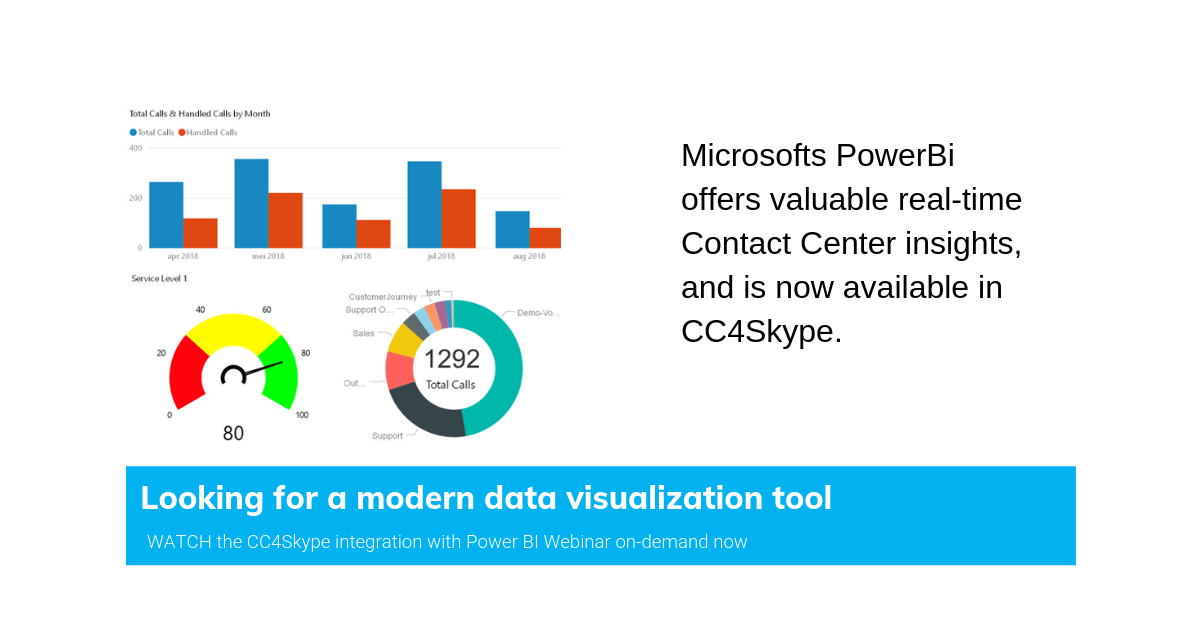 Looking for a modern data visualization tool?
Microsofts PowerBi, which offers real-time Contact Center insights, is now available in CC4Skype.
CC4Skype natively offers historical, and real-time reporting capabilities thru its own Web Administration page. It allows you to create, schedule and view historical reports (in Excel and PDF), and automatically send them by e-mail. The real-time reporting tool also allows you to show this information on the wall- or dashboards. Alerts can be set on KPI thresholds, with notifications in the CC4Skype client or sent by e-mail.
Power BI lets you access real-time information to identify trends right away. Microsoft Power BI's business analytics services empower everyone (not just data specialists) with real-time insight into what is happening in the contact center.
The CC4Skype Power BI interface can be used as an additional reporting tool, on top of CC4Skype's reporting, which remains available.
In this Power BI Reporting webinar, we will show you the additional services and demonstrate the standard visualization templates we have available for historical and real-time reporting.
Would you like a demo? Just let us know!
Watch the Power Bi webinar