Create the Contact Center of the future by migrating to Teams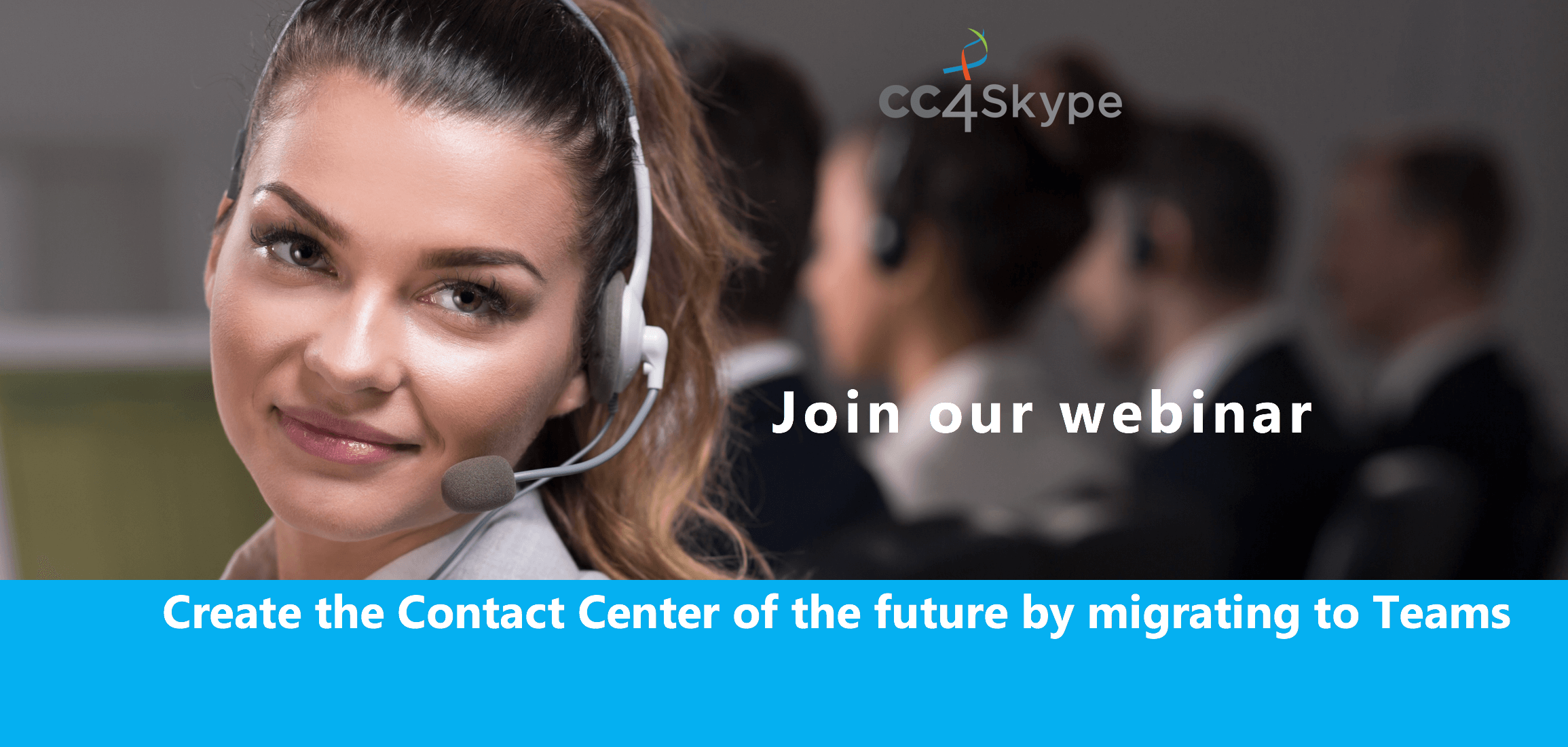 Are you currently using Skype for Business?
Do you consider migrating to Microsoft Teams?
Do you need Contact Center functionalities as well as collaboration tools?
Webinar Oct 29th, 16.00 hrs CET 
This webinar will give you a sneak preview into the Contact Center of the future. We will address why you should consider migrating your contact center from Skype for Business to Microsoft Teams. 
Why add Contact center functionalities to Microsoft Teams?
With CC4Teams, it is effortless to build a rich Omni-channel Contact Center by, for example, using a graphical flow editor. Using CC4Teams will allow you to greet your customers with professionalism and route them to the agent with the best skills and answer the question first the right. 
Most of you can relate to the fact that customers sometimes don't want to wait for an agent. They might have a simple question and don't mind receiving a callback later that day. The CC4Teams IVR will divert callers with non-urgent matters to voicemail, saving your team time and hassle. This feature will also go a long way to increasing customer satisfaction and decreasing wait times.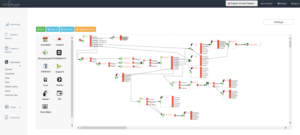 Real-time and historical reporting is available and supplies various pre-set-up reports and alerts. Enhanced reporting, through Microsoft Power BI, lets you access real-time information to identify trends right away. Microsoft Power BI's business analytics services empower everyone (not just data specialists) with real-time insight into what is happening in the contact center.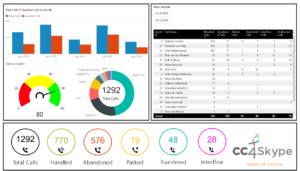 Join our webinar! 
CC4Teams supports Microsoft's transformation from Skype for Business to Microsoft Teams. The migration is phased, due to availability of the API, and offers different ways to benefit Contact Center features in Teams.
By Federation
Microsoft introduced Teams based on "Open Federation." In this phase, we federate a Teams user with Skype for Business. This allows Teams users to benefit most common CC4Skypes Contact Center functionalities in the Teams client. 
 In combination with web-client
In this case, CC4Teams will integrate into the Microsoft Teams client. CC4Team's web-interface can than be used in a browser or a web extension window with Teams. This option allows agents to handle customer contact in precisely the same way the current Skype for Business and CC4Skype client does. It provides functionalities like joining a queue, call-recording, or to consult before transferring a call. 
In the Cloud by using the Microsoft cloud API
When all the functionalities of the cloud API of Microsoft are general released (available H1 2020), CC4Teams will fully integrate with teams by using the API in the client and the backend. This option allows the agent to use all of CC4Skype's current functionalities in the Teams environment.
Summery
Migration to Teams available in three phases
Routing calls via CC4Teams provides the ability to add a lot of smart features on top of Microsoft Teams, like:
IVR

routing calls via database results

skill-based routing

routing based on longest available operator, opening hours, emergency routing or routing to external numbers

call recording

supervisor

reporting (real-time and historical)

wallboards

music on hold

customer survey 

etc
There is a more recent CC4Teams webinar available, you can watch it on-demand now