Microsoft Skype for Business and Teams Webinar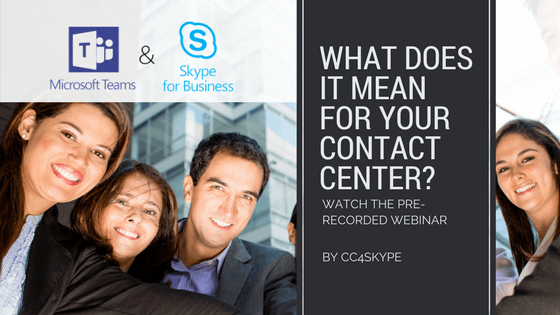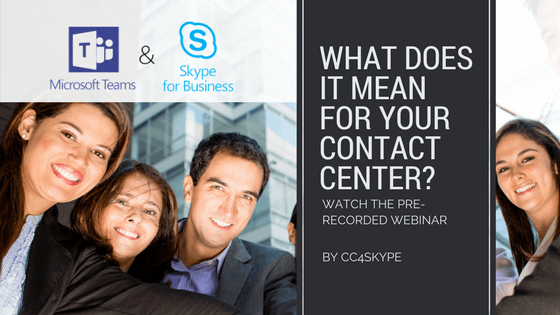 Teams is an intuitive virtual space helping employees work closer, despite their location and brings forth the power of Microsoft 365, creating truly world-class communication, collaboration, and productivity suite.
Topics that will be discussed during the webinar
What is Teams?
What does the amalgamation of Teams and Skype for Business mean for you
How will this impact your current investment in Microsoft Skype for Business
What does it mean for your Customer Contact Center needs today
What are potential paths for you moving forward
Customer Contact Center needs
We believe that customers are searching for new ways of communicating, chat and messaging are becoming more and more popular. Nevertheless, today email and voice are still the most used means of communication between organizations and consumers. But we are moving towards the age of convenience. Where effortlessness and convenience are determining the loyalty a customer has to a brand. Your products and the services you offer, no matter the quality, are no longer leading this behavior. Only when you are exceeding a customer expectations you will be able to differentiate from the competition.
We strongly believe that offering customers a diversity in communication tools like, (web) chat, voice and video calls, messaging and email, will help you differentiate from the competition. CC4Skype offers these features now, on top of Skype for Business, and, when Microsoft is ready, on top of Teams. So, be ready for the future, watch our webinar.