Unleash PowerBI at Call & Contact Centre Expo
CC4ALL has developed two unique PowerBI templates for CC4Teams that provide a birds-eye view of your entire operation. These will help you visualize all your KPI's and allow you to alternate between dashboards that provide a detailed overview, or choose the power to deep-dive into the smallest details with just a couple of mouse clicks!
PowerBI is natively integrated in CC4Teams and is free for up to six months for new customers.
New customers with
< 25 new licences receive PowerBI free for 3 months
> 25 licences receive PowerBI free for six months
Ask our sales about this special
Call and Contact Centre Expo offer.
Call & Contact Center Expo
CC4ALL and UK partner Nuvola Distributom are showcasing CC4Teams together on booth CC i15
Come and join us for achat or a 30-minute demo.
Plan a demo ahead of the crowd
NUVOLA DISTRIBUTION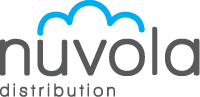 VISIT WEBSITE
CONTACTCENTER4ALL

Visit website
Boot CC i15
Call & Contact Centre Expo demo menu
We can talk for hours about our Contact Center Solution, but we realize that your time is limited, especially at an event. That is why we pre-selected a few use cases for our demo menu.
Our Call & Contact Centre Expo Team
Click on the image to go to the LinkedIn Profile
Watch our joint webinar with Microsoft
This webinar was recorded at the Microsoft studios in Amsterdam on June 9th 2021
Contact Center

benefits when

Microsoft

Teams

meets

CC4Teams
CC4Teams is the perfect addition
We have created the perfect addition to your Microsoft Teams environment. All on the same screen that you are used to working with. Therefore, there is less additional training needed, no transition period, and an easy adoption process.

Integrating both solutions allows for many new and efficient ways for Contact Center Agents to collaborate and improve performance. For instance, the ability to access the team's complete knowledge base or use the Teams chat and conversate on topics between agents, even while on the phone with customers. The CC4Teams app is easy to use, easy to maintain and provides you easy insights.
Sounds easy? It is!
Watch the webinar
CC4ALL certifications
We are very proud of these certifications as they give our solution a high level of trust.