CC4Teams – Extended or Connected model
Same easy-on-the-eyes design



Focus on what is essential. No distractions and no clutter, only the features and functions you need. This will allow you to collaborate and work as efficiently as possible.
Download CC4ALL Flyer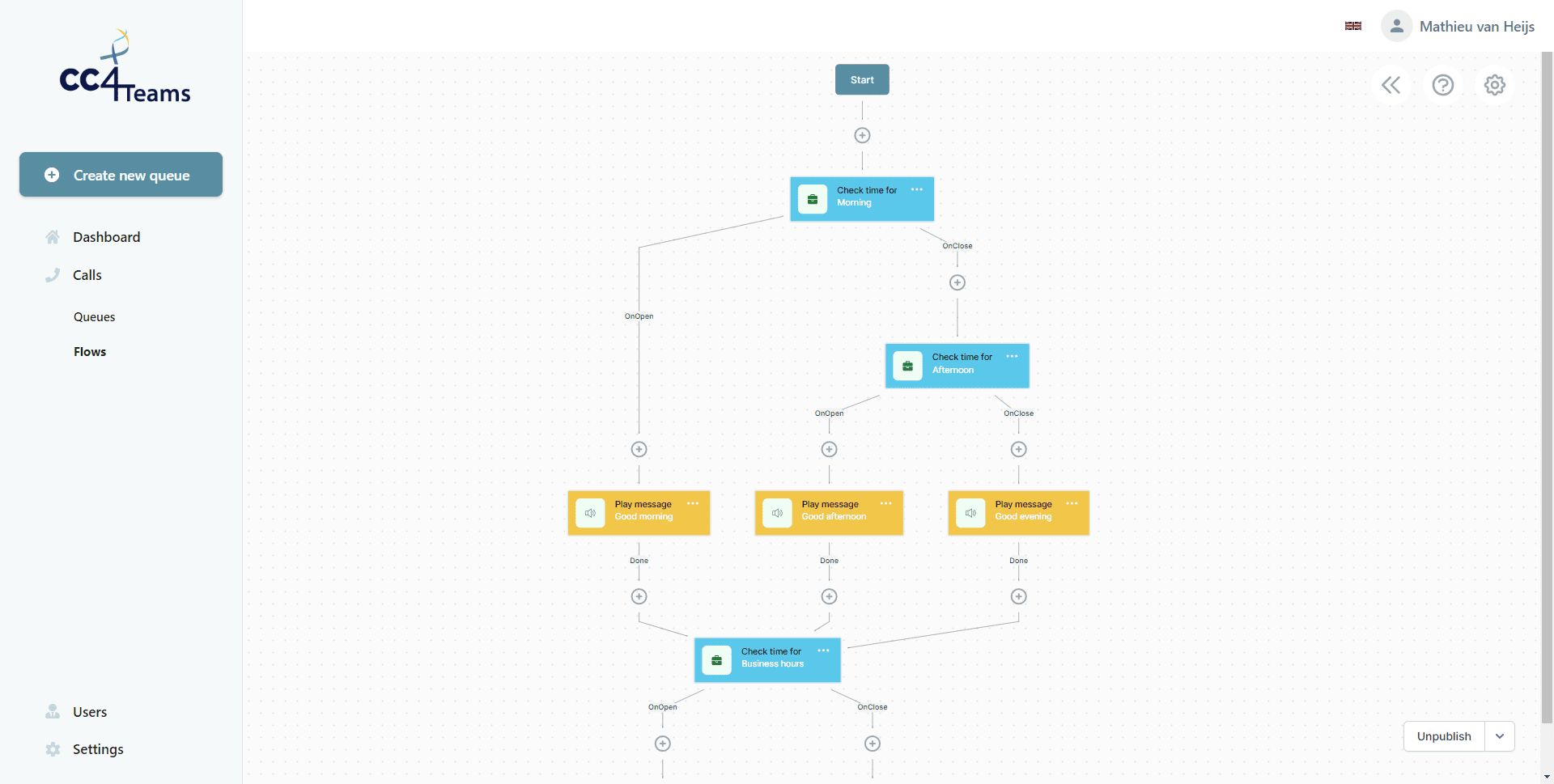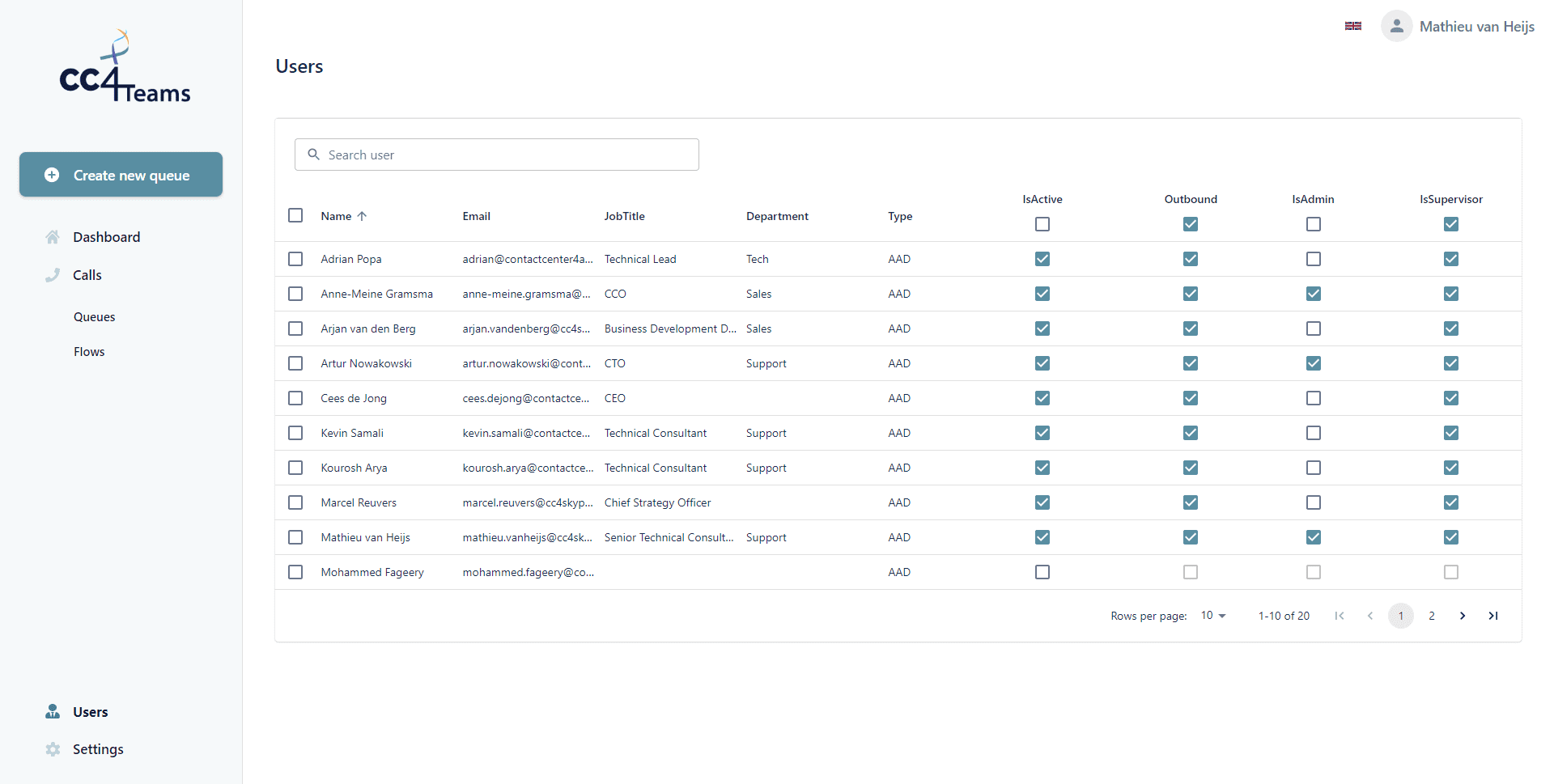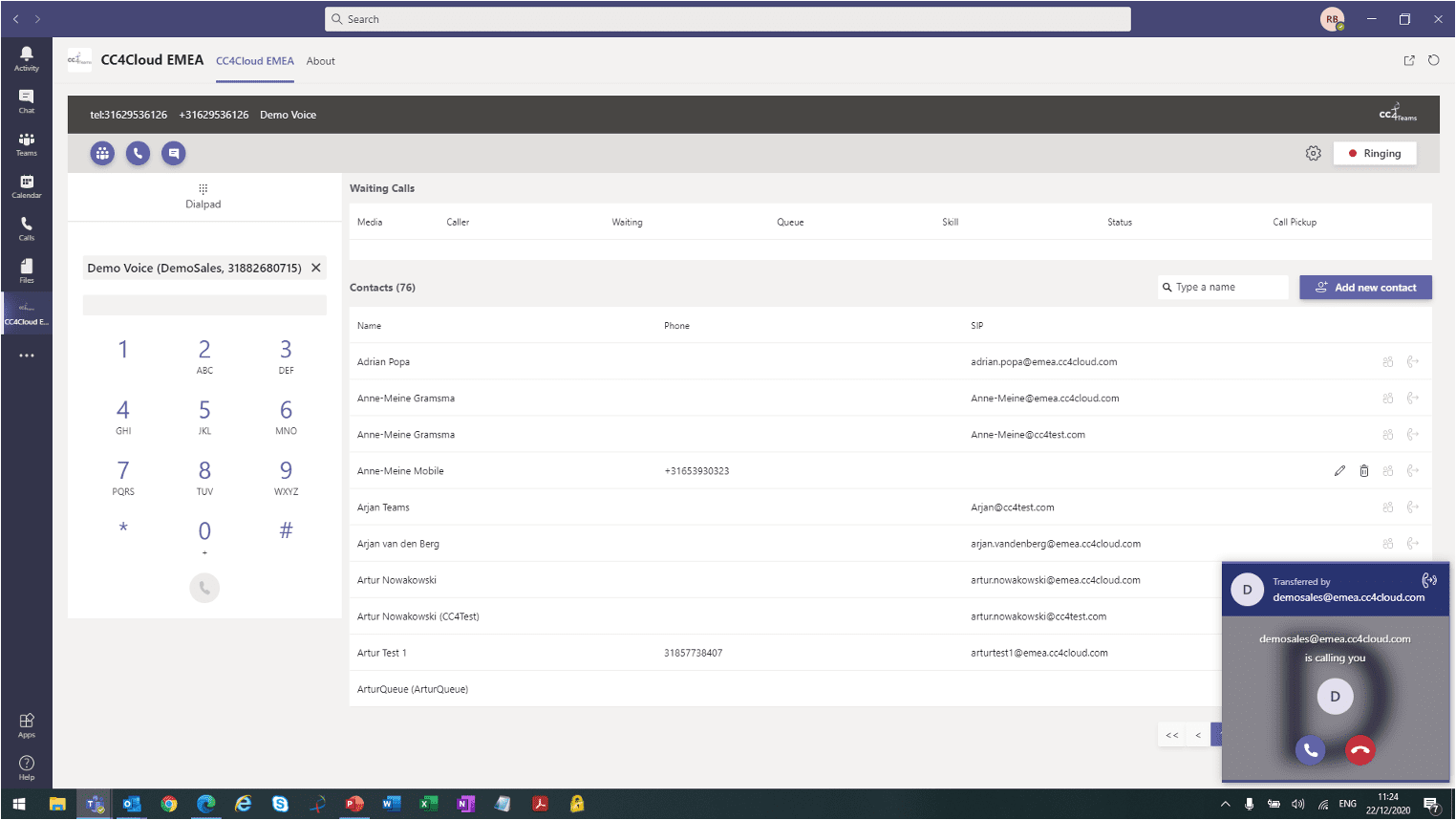 Empower every contact to customer delight
CC4Teams eliminates unnecessary complexities, allowing you to focus on what truly matters – delivering exceptional customer experiences. Real-time and historical Power BI reporting provides valuable insights, while wallboards keep your team informed and motivated. Efficient supervisor and operator functionalities and skill-based routing ensure optimal resource allocation and improved agent productivity.
Experience the power of simplicity with CC4Teams. Say goodbye to unnecessary friction and embrace a customer contact solution that streamlines your operations effortlessly.
The benefits of a Teams Contact Center
CC4Teams is built with collaboration and communication in mind. CC4Teams adds functionality that a Contact Center agent needs. Together this allows for many new and efficient ways for your Contact Center teams and groups to collaborate and improve performance, by, for instance, the ability to access the team's complete knowledge base, or use the Teams chat and conversate on topics between agents. All of the agents' conversations with team members remain available in one place for fast reference. Finding the right answers fast maximizes agent efficiency.
First-time-right call routing
Real-time and historical reporting
Supervisor and Operator functionality
PCI compliant call recoding
Webinar Microsoft Teams meets CC4Teams

Watch the 2 minute




recap of our

Microsoft webinar
We've all experienced the disruption caused over the past 18 months – and an underlying theme was the ability of forward-looking organizations to ensure 'business as usual' through digital, cloud-based infrastructure and services. At CC4ALL, we're well-positioned with our flagship CC4Teams solution to help provide customers with a contact center service capable of riding any disruption and deliver business continuity 24×7.
At our recent joint webinar with Microsoft we explored this issue in depth. CCO Anne-Meine Gramsma was joined by Microsoft's Remco de Kramer and Helmut Jansen, System Engineer at CC4Teams customer Kampmann Group – to discuss the business-wide benefits of deploying CC4Teams integrated with Microsoft Teams.
There are major benefits that businesses can unlock by deploying Microsoft Teams and CC4Teams for contact center operations, all of which will be analysed and discussed in our webinar.
Microsoft Teams meets CC4Teams
CC4Teams enhances Microsoft Teams with features and add additional functionality to use Teams as a Customer Contact solution. We add features such as cold and warm transfer, call-recording, IVR, operator attendant, historical and real-time reporting (integrates with Microsoft PowerBi), wallboards, home workers and many more. The intuitive CC4Teams user interface, designed for Microsoft teams, offers the same user experience you're accustomed to with the CC4Skype client. Therefore, your Contact Center agents will learn to use the software in no-time. Our software is designed in close collaboration with people who actually use it. The user interface is easy to use and easy to manage. This translates into a boost in your Contact Center productivity.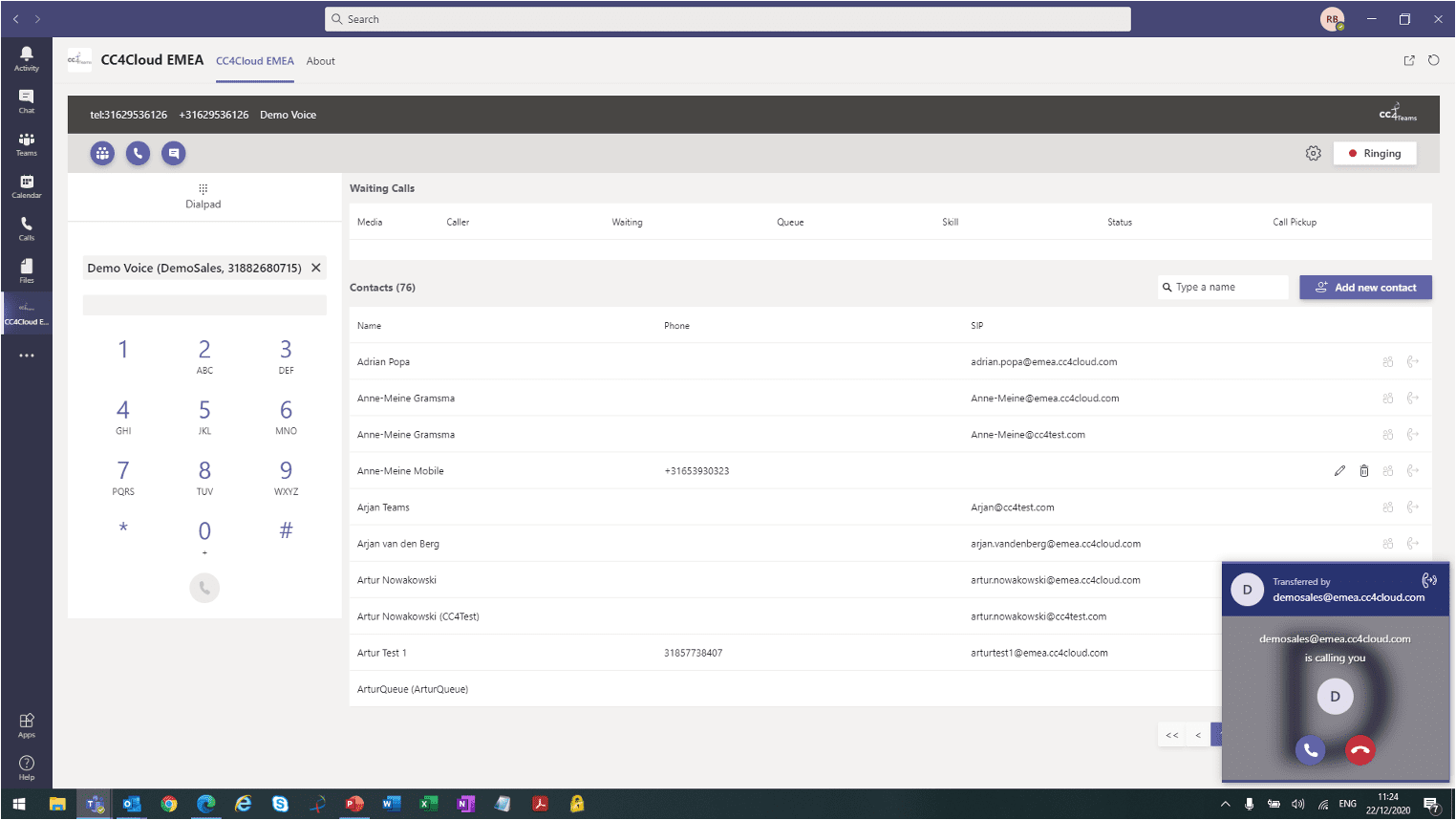 A new tool but with a familiar experience.
CC4ALL originally started as a native Skype for Business solution. However, with Microsoft's evolving focus on Teams, SfB is gradually taking a backseat, allowing Teams to take center stage. Teams revolutionize collaboration and communication, becoming second nature to all teams. Recognizing its immense power, CC4ALL developed CC4Teams Extended – a solution that equips your organization with various advanced tools to communicate and collaborate.
Experience the power of CC4Teams Extended, and transform how your contact center operates in the era of Teams collaboration.
Many integrations, all in the same screen
There are so many integrations possible with our Contact Center Software, its mind-boggling. Subsequently, just pull up a webpage directly on a team page or any Office 365 applications, Word, Excel, OneNote, PowerPoint… Show historical or real-time reports or build even more powerful PowerBi reports — anything your agents need to be even more productive and confident. The Contact Center of the future is here now.
Certifications
CC4Teams is Certified as Extended Contact Center Solution for Microsoft Teams, Information Security ISO certification 27001 and reached Microsost Saas Apps Security and compliance